Salut Gift Cards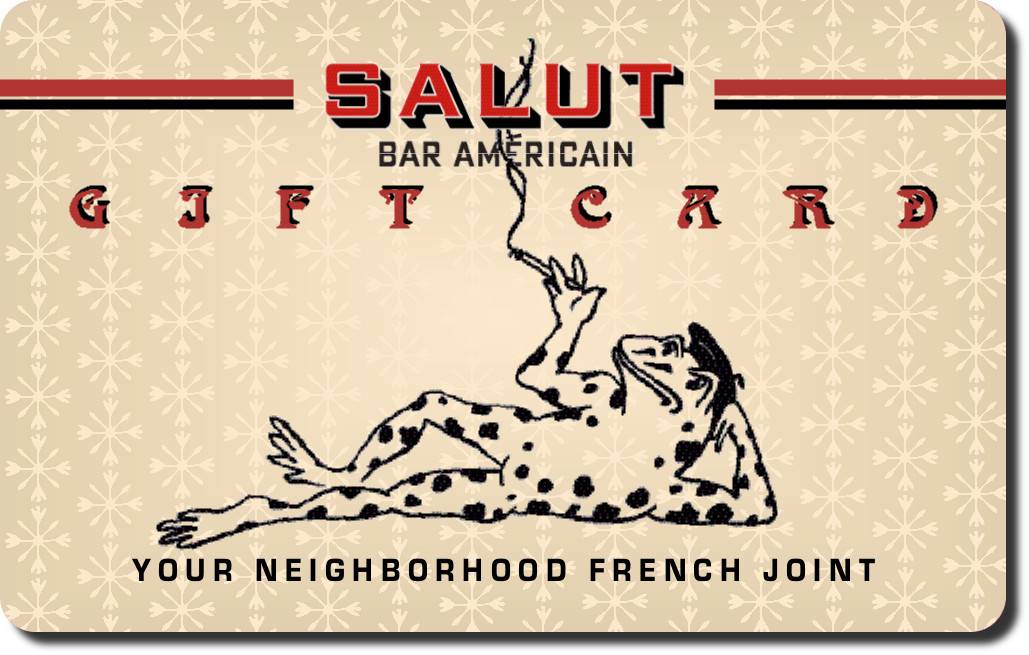 You can redeem Salut Gift Cards for drinks and food at both Salut locations, as well as 10 other Parasole restaurants. Gift cards can be used for tips.
Gift cards can be purchased at our restaurants.
eGift cards are available for email or text delivery, and can be redeemed immediately.
---
Salut is part of the Parasole family of restaurants